Audit & Assurance Services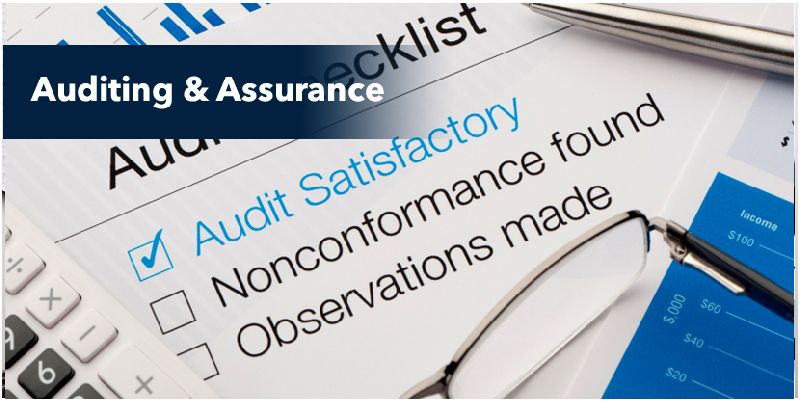 Globalization of the Indian economy has been a key driver in the harmonization of accounting practices. The challenges of international competition and ever increasing complexity of information flows have widened the financial, operational, economic and business risks faced by companies. The fast evolving Regulatory framework in India, coupled with a dynamic business environment has caused the role of an auditorto become vital. The clientele in the current scenario are diversified in various corporate and non- corporate entities as sole proprietorship, partnership firm, LLP, AOP, BOI, trust, NGO, Co-operative Societies, Charitable, Educational and Religious Institutions. All these organizations are regulated under various statutory enactments, which require financial assurance and certification.

The complexity of the regulatory environ ment coupled with risks faced by such organizations calls forthe need for greater transparency in disclosures, stricter liability and accountability of executives and operational ma nage menttowards the stakeholders.

Our team is insightful to the needs of such organizations and uses its expertise ensuring adherence with the provisions of applicable laws and theircertifications.

Our team delivers thefollowing range of value added assurance services to its clientele :
Statutory Audits (Public and Private Companies)
Tax Audits and Internal Audits
Inspection and Investigation audits
Special Audits including under Income Tax Act, 1961 And Due Diligence Audit
Reviews and Compilations and Attestation services
Establishing and Reviewing Internal Controls systems
Corporate Governance Compliance
Defining Standard Operations Processes and B PR
Interpretation of Indian Accountancy Standards & IFRS
Ind AS Transaction Advisory Services
Read More...
Looking for "
Audit & Assurance Services

" ?